Agata Chełstowska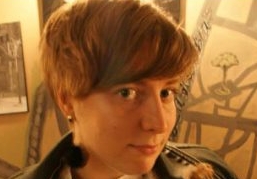 Contact
agata.chelstowska@uw.edu.pl
Cultural anthropologist, sociologist, interdisciplinary researcher. She wrote a PhD dissertation on child support and non-compliance in the Institute of Applied Social Sciences, University of Warsaw (the dissertation currently awaits reviews). Her research interests include gender, love, work, care and economy.
In 2012 she visited New School for Social Research with a scholarship from the Kościuszko Foundation. In 2010 she visited the Anthropology Departments of Copenhagen University (Scholarship of Danish Government), where she taught a course titled "Introduction to Anthropology of Postsocialist Countries".
Author of numerous research reports on issues of gender, equality, political participation, economy and relations between the Catholic Church and Polish state, published by a leading Polish think-tank, Institute for Public Affairs.
The topic of her MA thesis in the Institute of Ethnology and Cultural Anthropology, UW, was abortion in Poland.